10 Best Backpack Brands in India 2021 (Reviews & Tips)
If you are looking for a backpack for office use, school, travel, or any other purpose and confused about which brands would be the best choice, this article will clear all your queries.
In this modern era, backpacks have become the best companion of human beings. None can imagine his journey without a bag or rucksack. Whether you are traveling for a long route or short, you will always need a pack to bring all your essential goods during the journey.
A backpack is a bag that you put on your shoulders to hold all your necessary items in a well-organized manner with the help of adjustable and comfortable straps.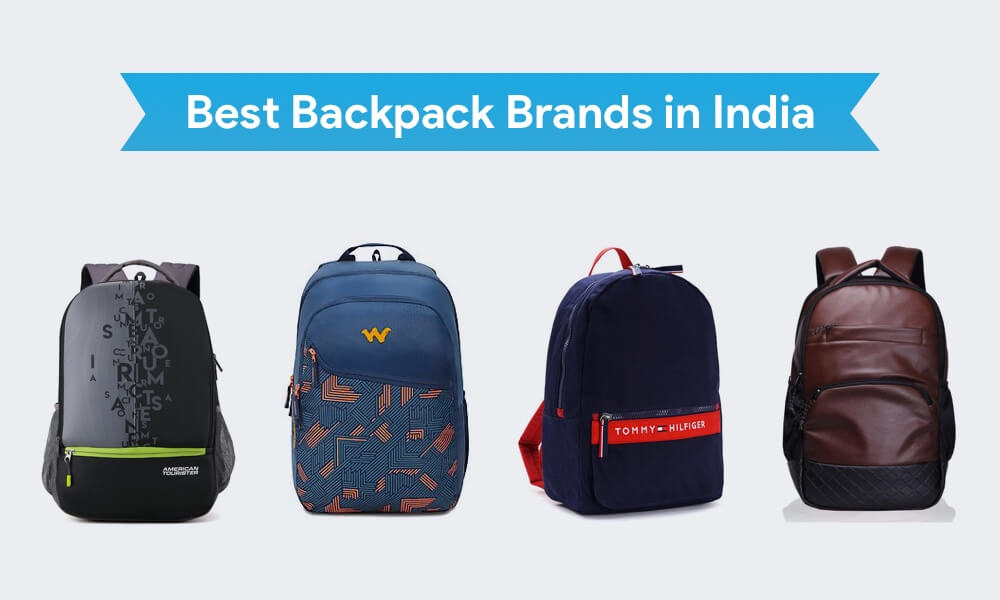 There are numerous kinds of backpacks on the market like DayPack, Hiking Backpack, Travel Backpack, Cycling Backpack, Laptop Backpack, Traditional Backpack, messenger bags, Climbing Backpack, and Snowsport Backpacks, Rucksack, and Work Backpack. All these bags have separate designs and shapes according to their specific purpose.
A product from a trustworthy brand is always recommendable to buy, so before buying, never forget to know the brand of the bag.
Backpacks have become a style icon among youngsters. Backpacks eradicate the risk of taking your belongings with you while going outside the house. Water-resistant and zipper-safe bags allure you to buy them.
---
American Tourister: The American Tourister has become India's most favorable bag brand. This brand was born in 1933 with a dream to build the most reliable and durable products. Nowadays, American Tourister has generated its roots ubiquitous. This brand stands first in our choice due to the high quality and stylish backpack offered by the manufacturer.
Quick Look: Top 5 Best Backpack Brands in India
In a hurry? We've come up with a list of the top 5 Best Backpack Brands in India in 2021.
Besides these five backpack brands, there are many more best backpack brands in India available to choose from, which we will read in detail below.
List of Top 10 Best Backpack Brands in India in 2021
The detailed description of the best backpack brands in India as follows. It would help if you studied these brands before purchasing any backpack from a random seller.
1. American Tourister
American Tourister claims to make stylish, high-quality, and fun luggage bags for you since 1933. The durability of the product is the prime feature of this brand.
Casual backpacks by American Tourister are trendy in India because adequate storage capacity in a lightweight bag will not annoy you to use it regularly. Besides, travel and laptop backpacks are also quite popular among people.
Features of American Tourister Backpacks
American Tourister bags are very lightweight and long-lasting. You may use these backpacks regularly without any trouble.
This brand renders the most comfortable shoulder straps to put on your shoulder.
The most reputable and stylish bags are in demand for youngsters because they take it as their style icon.
Most Popular American Tourister Backpack
American Tourister 32 Ltrs Black Casual Backpack: The black-colored casual backpack is very popular in India. The pack has three main compartments to store your stuff along with a small zipper pocket on the front side of the bag. Dual zipper lock, comfortable straps, padded backside, and both side mesh pockets are its main features that attract you. The polyester fabric used for this pack runs long.
2. Wildcraft
The wildcraft brand comes into existence in the late 90s through a group of enthusiastic friends. The Wildcraft offers a wide range of backpacks for casual as well as school, college, and professional use. The most comfortable and lightweight bags have enough space to carry your essentials.
These backpacks are very familiar due to their versatile color or stylish look that enhances your personality to a level up. Most of the bags have made of nylon material that provides the packs with a durable and reliable approach.
Features of Wildcraft Backpacks
The Wildcraft backpacks are famous for their long-lasting and durable feature.
The most lightweight and high-quality bags have designed to carry in the long run without feeling any health issues.
The Wildcraft brand is very economical to afford by any person.
The dual handle facility provides you a sturdy grip to hold the bag.
The versatile color and bold look of backpacks highlight the brand from others.
Most Popular Wildcraft Backpack
Wildcraft Turnaround Polyester Blue Bag: A polyester 27 Ltrs blue color backpack is laptop compatible. The bag is lightweight and water-resistant. Three main compartments have offered here to store your belongings. The trendy bag from the Wildcraft brand is a very convenient option to carry while going for travel or office. A cushioned backside of the pack renders you more comfortable to bring it.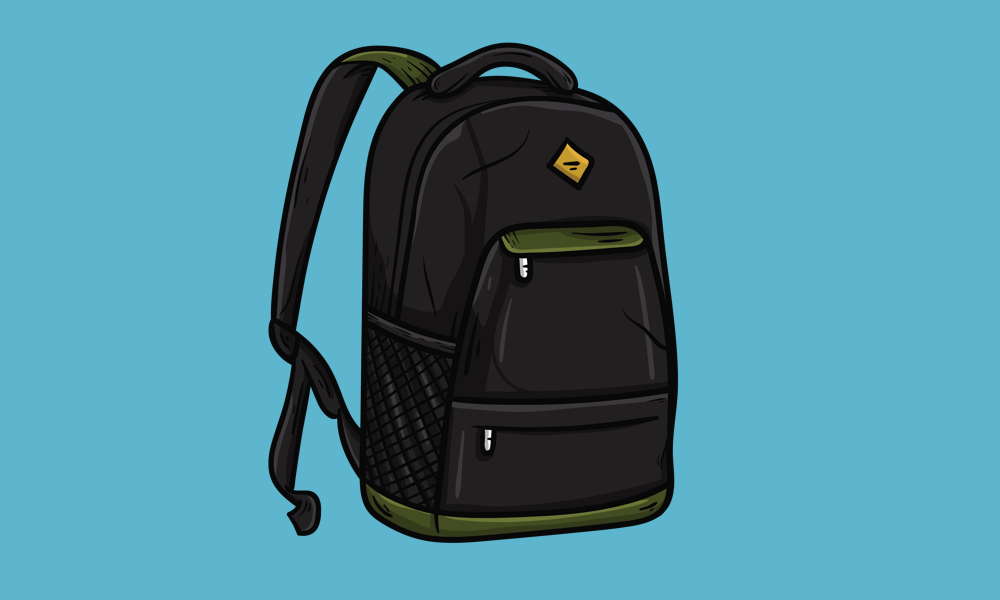 3. Tommy Hilfiger
Since 1985, Tommy Hilfiger has become a fierce competitor for all other brands. Nowadays, not only in India, instead, Tommy Hilfiger has renowned worldwide for its high-quality products.
Inspired by an iconic American style, the leading Hilfiger brand supplies superior quality backpacks that suit your personality at every age. All kinds of packs like stiff to bold look are available by this most reliable brand.
Features of Tommy Hilfiger Backpacks:
The durable backpacks by Hilfiger are very colorful and classic. You may use these backpacks for your professional life as well.
The universal brand range is also economical that suits every budget from low to high.
A vast selection of backpacks for men and women is very trendy now these days.
The most comfortable straps and sufficient space facility, along with a padded backside, are offered.
Most Popular Tommy Hilfiger Backpack
Tommy Hilfiger Navy Backpack: A navy-colored laptop-compatible backpack by the Hilfiger brand is very famous in India. Usually, people got attracted by the beautiful red and white front of this pack. Two main compartments with ample storage, dual zipper-lock facility, and comfortable backside of the pouch will run very long.
4. F Gear
F Gear Company's factory has located in Bangalore, which has made most of its sales through online distributors in India since 2002. F Gear brand is a promise of the right quality product at an affordable price range.
Initially, you may try for F Gear casual backpack or laptop backpack. The Antitheft pack of F Gear is trendy in India. The bags allow you to store your belongings with a zipper-lock facility.
Features of F Gear Backpacks
Most of the backpacks have a single zip-lock facility available.
F Gear backpacks have wide shoulder straps that are adjustable according to the user's height.
F Gear has versatile designs of bags from beautiful printed to plain leather packs.
Most Popular F Gear Backpack
F Gear Luxur Brown Backpack: The brown-colored water-resistant laptop bag has made from art leather. There are two main rooms to hold your essentials along with a laptop sleeve. Two small external zipper safe pockets are also there to store your small items. This stylish bag is worthy of buying in the long run.
5. Skybags
Skybags from VIP Industries have established in approximately 1971. Skybags have a wide variety of bags, including backpacks and luggage.
The vibrant colored and stylish bags are trendy among the school or college students as well as adults to carry their belongings while going outside. The sky bags are also famous for their trolley bags, rucksack, and duffel bags. Skybags backpack makes your travel so relaxed and comfortable.
Features of Skybags Backpacks
Water-resistant bags have specially designed for school or college students according to their requirements.
Skybags is an affordable and long-lasting brand.
Skybags backpacks are zipper safe, and their adjustable straps are very convenient to put on your shoulders.
Most Popular Skybags Backpack
Skybags Polyester Blue School Backpack: The blue-colored school bag has made from water-resistant polyester material. With ample storage facility, the bag has a laptop sleeve, and one front pocket to store small items. Three main compartments have a zipper-lock facility offer you to use it as a school or college bag as well as a casual backpack.
6. Puma
A well-known brand named Puma came into existence in 1949 after a massive struggle of many years. Puma is renowned in the world for its sports products.
Puma has given many sports items to the athletes to overcome the hazards of their life like Puma's sports shoes have specifically designed according to the sportsmen's requirements. It has gained the credit of being the third-largest sports product company worldwide.
Puma backpacks are also excellent and high-quality products. You should try the Puma casual backpacks that are very convenient to purchase and use.
Features of Puma Backpacks
Puma offered adequate space backpacks to customers to store anything with proper safety measures.
The Puma bags have a very stylish and classy look with all color options.
The brand produced its bags with high-quality material that lasts very long at a very reasonable price.
Most Popular Puma Backpack
Phase Backpack Black: Puma bag of black color has made from a good quality polyester material. The casual backpack is compatible with 15 inches screen laptop. The bag has one big compartment with sufficient storage capacity and one front pocket to provide easy access to small items. An excellent quality product of Puma has hugely demanded in India.
7. HP
HP stands for the HEWLETT-PACKARD Company. HP came into existence in 1939 by Bill Hewlett and Dave Packard. After many years of contribution, in 1980, HP produced large innovative machines like personal computers and peripherals. HP is a worldwide renowned brand. The brand is genuine, and people buy its products conveniently.
HP manufactures backpacks also for its users. The durable and long-lasting packs have enough storage capacity along with a laptop-compatible room.
Features of HP Backpacks
Most HP Products are water-resistant and durable.
The brand has become a smart choice for people in professional life.
HP products like backpacks suit each age group.
Most Popular HP Backpack
HP Odyssey Laptop Backpack: The product by HP is 15.6 inches screen laptop compatible. The multi-compartment pack has a padded backside, and foamed straps to carry on your shoulders. Side mesh pockets and waist belt facility ads plus point to this pouch.
8. Gear
Gear is another brand of backpacks in India that sells the most stylish and vibrant color bags. The Gear brand is reliable for choosing bags for daily use. The brand is trendy among travelers or students. The casual backpacks by Gear are also very alluring to use. All the products made by Gear are long-lasting and convenient to buy by users.
Features of Gear Backpacks
The price range of Gear brand backpacks is very affordable.
The Gear brand's backpacks usually have sufficient storage capacity with zipper lock safety.
The straps of Gear backpacks are adjustable and very comfortable to wear by any person.
The different colors and designs for distinct personalities are also available.
Most Popular Gear Backpack
Gear Purple Pink Casual Backpack: The Gear's Pink Purple color casual bag has made from polyester material and anti-sweat fabric. The backpack has adjustable and broad shoulder straps as well as three main compartments with the dual zipper-lock facility.
9. Fastrack
The brand Fastrack originated in 2005. The company initially started its production with fashion products like sunglasses and watches at a very reasonable price range. In 2009, Fastrack explored its products and added a variety of bags, backpacks, belts, and wallets in its manufacturing. Now Fastrack items are very famous among the youth of the country.
The Fastrack backpacks are very lightweight. The versatile color and design options attract customers to use these bags.
Features of Fastrack Backpacks
The water-resistant backpacks are equally popular among males and females.
Both side mesh pockets are available to carry water bottles.
The Fastrac backpacks are usually designed for school and college students to carry their study material.
Most Popular Fastrack Backpack
Fastrack Grey School Backpack: The Fastrack grey backpack is a school bag. The pack is made of polyester material and has one main compartment to store the books or essentials. The bag is very comfortable and for regular use only.
10. Aristocrat
The Aristocrat brand was born around 43 years ago. Since then, the brand is manufacturing all kinds of luggage or travel bag for people. After being a part of VIP Industries, Aristocrat took a keen interest in the demand of youngsters. The brand produces backpacks, luggage bags, duffel bags, trolleys, office bags, suitcases, and briefcases in vibrant color and design options.
Features of Aristocrat Backpacks
The brand is very affordable and convenient to buy.
The main focus of the Aristocrat is to meet the demand of young customers because the youth is very aware of alternate options in the market.
Aristocrat brand products are very trustworthy and durable to use.
Most Popular Aristocrat Backpack
Aristocrat Polyester Hiking Backpack: The hiking backpack has made from polyester for hikers to store their essentials in a water-resistant bag. The laptop-compatible pack has three rooms to store your stuff with both side mesh pockets.
Buyers guide to choose the best bag among the top 10 backpack brands in India.
All the above-situated brands are excellent and affordable. As a buyer, now you have to select an optimum pack for you among these great options. So, study these significant points to choose your convenient backpack.
Storage Capacity
First of all, you should check your storage requirement. All bags have distinct storage capacities like some have a laptop compartment, or some don't.
Before, point out the essential items that you want to carry in your backpack and then consider a bag that could easily hold your belongings safely.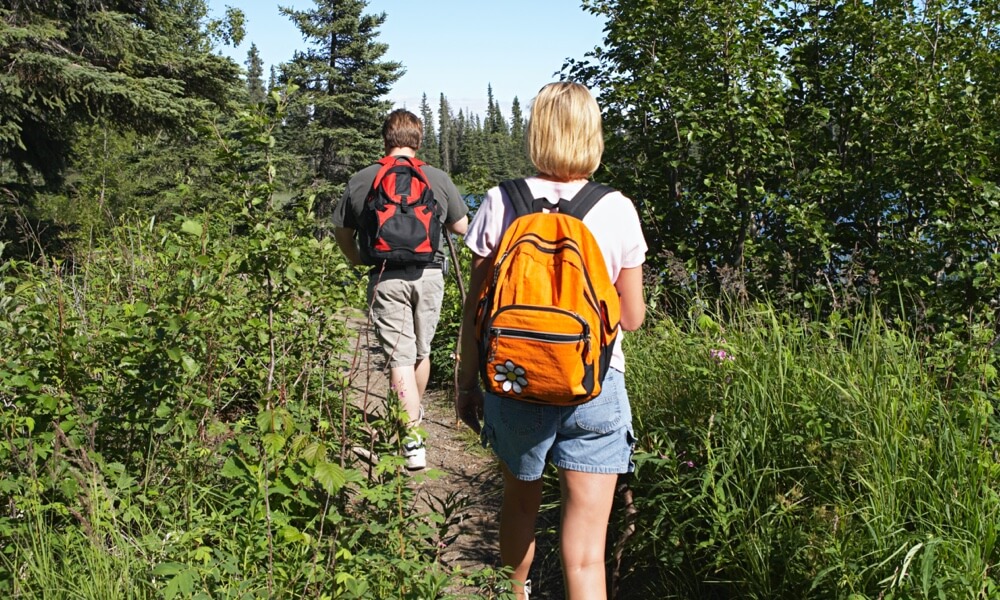 The Material of Bag
The fabric matters a lot for a backpack. The nylon and polyester fabric has long-lasting usage quality. If you want a bag for your casual need, then any bag could serve you. But if you are searching for a bag for adventure or hiking, then you must choose a weightless pack that has made from solid material to pic heavy things…
Type of Backpack
There are numerous kinds of bags available in the market. Accordingly, the different brand is famous for a distinct kind of products like Skybags are popular for school or college bags, and Puma is renowned for sports bags. So, you must understand your need for a backpack, then buy a pack from a relative brand.
Price
The budget is the most compelling part of choosing a brand. There is quite a price difference between an international well-reputed brand or a domestic brand. First of all, select your budget limit and then check the brand range from where you want to buy a backpack.
Frequently Asked Questions About the Best Backpack Brands in India
Is there a possibility of a Fake Backpack Brand in India?
Fake brands exist not only in India but worldwide. You could see the copies of the phony backpack brand, which will look the same as the original product, but one should always remember that the real logo or trademark is not legal to copy. There will be quite a difference in material, stitches, price, or quality of the artificial brand.
Why should a Backpack be bought from a Good Brand rather than a Random Seller?
A good brand is a symbol of the supreme quality of the product that will run long last with you. Not every brand is costly; there are many affordable backpack brands in India. If you buy your bag from a reputed brand, you will get the product's warranty, high quality, exchange facility, brand goodwill, and durable material. All these features will be missing in any local pack.
What are the Qualities of a Branded Backpack?
A branded backpack has made of good quality material like polyester or nylon. The bag will have durable accessories like labels, buckles, chains, or stitching.
The padded straps of the bags will be very comfortable, and laptop-compatible packs will have a cushioned compartment for safety. Most of the bags are water-resistant; if not, the company usually offers a rain cover with a backpack to protect your belongings.
Is Wearing a Backpack for Long Hours Harmful?
It depends upon the quality of the bag. If you are wearing a bag from the best backpack brands, then it will not hurt you. The high-quality packs generally have cushioned backside and a waist belt to support your body. The supreme backpacks have broad and adjustable straps that are very comfortable to wear on your shoulders for long hours.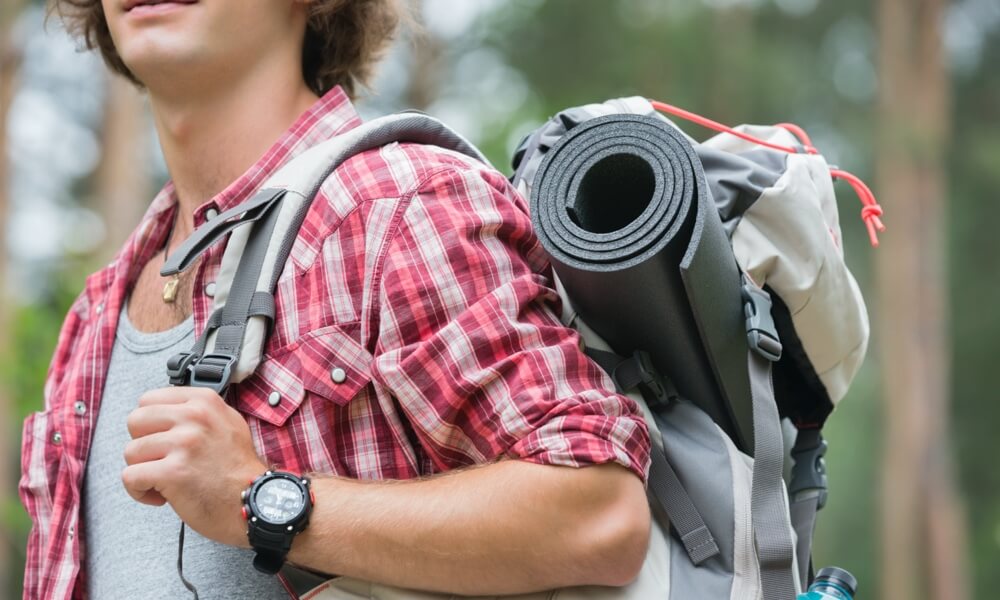 Final Verdict
There will always be a need for a pouch to carry your essential items while going for a business meeting, school, college, or tour. The top ten backpack brands in India are the best option to meet your requirement.
No other substitute will help you to organize your stuff according to the occasion. So before you buy, study your needs and then purchase an adequate bag for you.
If you want a worldwide famous or renowned backpack, then you should select a bag from American Tourister or Tommy Hilfiger. If you want a good quality bag at a reasonable price range, then Puma or Fastrack's brand will be a good option.